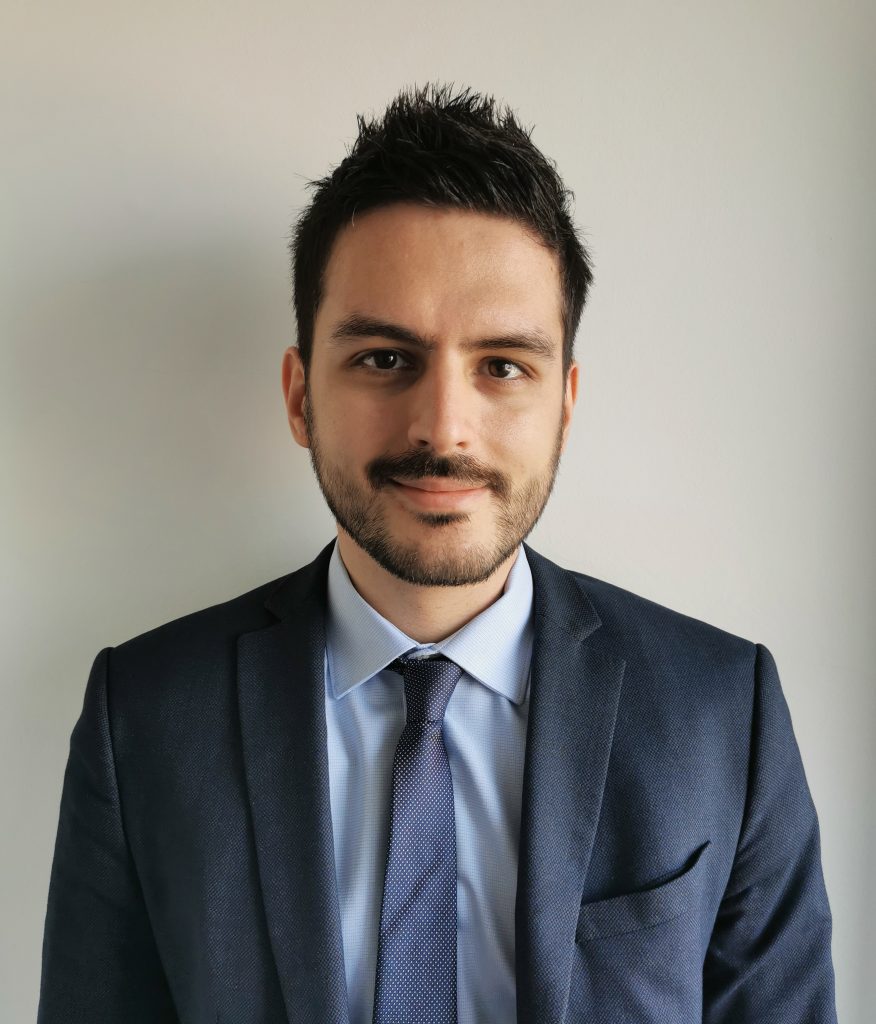 EDUCATION
2018: Ph.D. in Industrial Chemistry and Chemical Engineering (cum Laude – highest honours), Politecnico di Milano, Italy
2014: Master of Science in Chemical Engineering (cum laude – highest honours), Politecnico di Milano, Italy
CURRENT POSITION
PREVIOUS POSITIONS
Nov. 2018 – Sep. 2021: Assistant Professor (Ricercatore Tempo Determinato tipo a) of Chemical Engineering, Politecnico di Milano, Italy
Jun. 2019: Visiting Fellow, Vlachos Research Group, Department of Chemical Engineering, Delaware Energy Institute, University of Delaware, Newark, Delaware (USA)
Mar. 2018 – Oct. 2018: Post-Doctoral Researcher at the Energy Department, Politecnico di Milano, Italy
Feb. 2017 – Jul. 2017: Visiting Scholar, Department of Chemical Engineering & Analytical Science, University of Manchester, Manchester (United Kingdom)
PUBLICATION DETAILS and RESEARCH INTERESTS
The full list of publications can be retrieved from my ORCID link and from Scopus.
I am part of the SHAPE group of the "Laboratory of Catalysis and Catalytic Processes" at the Politecnico di Milano.
In my activity, I combine interdisciplinary skills ranging from multiscale modeling to machine learning. My experience stems from the combination of computational fluid dynamics and reaction engineering, on one side, and of multiscale modeling and artificial intelligence, on the other side.
My research activities are:
Development of methodologies for the coupling between detailed chemistry (e.g. mean field and kinetic Monte Carlo) and computational fluid dynamics in the context of fixed and fluidized bed catalytic reactors (catalyticfoam.polimi.it)
Development of methodologies for the multiscale simulations of multi-phase chemical reactor.
Development of methodologies for the application of Machine Learning and Artificial Intelligence to chemical reactor engineering and computational fluid dynamics
Multiscale analysis of chemical reactors for process intensification trough a combined computational and experimental approach taking advantage of computational fluid dynamics and 3D printing
HONORS/AWARDS
2020: Selected as Editorial Mentee for Chemical Engineering & Processing: Process Intensification
2019: Best Poster Award at the 4th North American Symposium on Chemical Reaction Engineering (NASCRE 4), Houston (USA)
2019: Paper selected for the Themed Collection: "Reaction Chemistry & Engineering most-read Q1 2019" in Reaction Chemistry & Engineering
2018: Paper selected for the Themed Collection: "2018 Reaction Chemistry & Engineering Hot Articles" in Reaction Chemistry & Engineering
2018: Ph.D. Award (third place) issued by the "Dipartimento di Chimica e Ingegneria Chimica – Giulio Natta, Politecnico di Milano" for one of the best Ph.D. thesis
FUNDINGS ID
I am PI of several projects (internationally peer-reviewed) at national and international supercomputing centers:
CINECA Supercomputing Center (Bologna, Italy) – project: GRNUPOCS– from August 2020 to May 2021 – Grant: 158400 CPU hours
CINECA Supercomputing Center (Bologna, Italy) – project: FUNPOCS – from August 2019 to July 2020 – Grant: 914000 CPU hours
CINECA Supercomputing Center (Bologna, Italy) – project: CONFHEAT – from November 2018 to August 2019 – Grant: 195840 CPU hours
CINECA Supercomputing Center (Bologna, Italy) – project: TRANFOAM – from October 2017 to July 2018 – Grant: 143360 CPU hours
CINECA Supercomputing Center (Bologna, Italy) – project: EFREACT – from September 2016 to June 2017 – Grant: 50000 CPU hours
I am co-responsible of research activities with industrial partners
ORGANIZATION OF SCIENTIFIC MEETINGS AND SCIENTIFIC SERVICES
2021: Co-organizer of the International Virtual workshop "Quo vadis multiscale modeling in reaction engineering?", September 20-21 2021 (togheter with prof. M. Maestri, Politecnico di Milano, prof. U. Krewer, Karlsruhe Institute of Technology, G. Wehinger, Clausthal University of Technology, H. Freund, Friedrich-Alexander University Erlangen-Nürnberg)
2021: Member of the Local Organizing Committee of the CHEMREACTOR-24 Program Committee, XXIV International Conference on Chemical Reactors, Milano, 12-17 September 2021
2020: Co-organizer of the International Virtual workshop "Theory, applications, and tools for multiscale kinetic modeling", July 13-16, 2020 (together with prof. M. Maestri, Politecnico di Milano, prof. M. Stamatakis, University College London and prof. D. Vlachos, University of Delaware)
2020: Co-organizer of the International workshop " From idea to innovation in chemistry: multiscale assessment of kinetics and reactors", Villars-sur-Ollon (Switzerland), February 3-6, 2020 (together with prof. J. Thybaut, Gent University and prof. M. Maestri, Politecnico di Milano)
2018: Co-organizer of the International workshop "Bridging Laboratory Chemical Kinetics to Industrial Scale Reactors – 2nd edition", Firenze, May 23-27, 2018 (together with prof. J. Thybaut, Gent University and prof. M. Maestri, Politecnico di Milano)
2017: Co-organizer of the International workshop "Bridging Laboratory Chemical Kinetics to Industrial Scale Reactors", Firenze, August 23-25, 2017 (together with prof. J. Thybaut, Gent University and prof. M. Maestri, Politecnico di Milano)
Reviewer for the following scientific journals: Chemical Engineering Journal, Chemical Engineering Research and Design, Applied Science, Chemical Product and Process Modeling, AIChE Journal, Reaction Chemistry & Engineering, Engineering Report, Industrial & Engineering Chemistry Research, RCS Advances (my Publons page)
---