January 15th, 2021: ERC-POC SPECTROKIN featured on TGR Lombardia (min 9:35)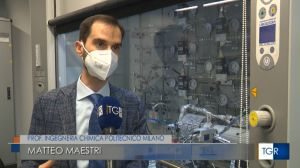 Raffaele Cheula successfully defended cum Laude his Ph.D. thesis on July 3, 2020. Thanks to Prof. Henrik Grönbeck (Chalmers) and Prof. Giannis Mpourmpakis (University of Pittsburgh) for being part of the evaluation committee and congratulations to Raffaele!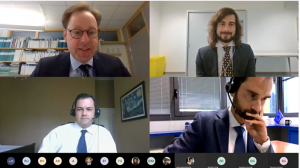 It was great to meet the President-elect of the European Research Council prof. Mauro Ferrari in the ERC-SHAPE labs at PoliMi. Article on Sette – Corriere della Sera (December 13th, 2019).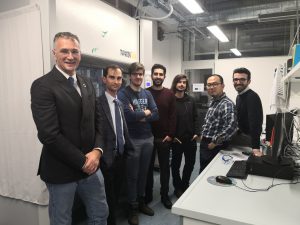 Prof. Matteo Maestri has been included in the "Class of Influential Researchers 2019", a list published by the prestigious scientific journal "Industrial & Engineering Chemistry Research" edited by the American Chemical Society.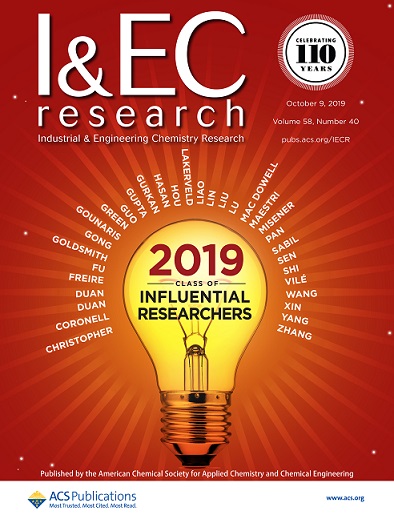 L'Eco di Bergamo – October 15th, 2019
SHAPE Ph.D. Student Riccardo Uglietti has been selected for the BASF International Summercourse 2019 which will be held at the Ludwigshafen site from August 11st to August 17th.
Prof. Enrique Iglesia (University of California, Berkeley) visited our ERC-SHAPE group in April 2019 in the framework of our collaboration about confinement effects in catalysis.

SHAPE Ph. D. student Riccardo Uglietti has been awarded a scholarship from the IDEA LEAGUE to partially support his research visit at the van Ommen Lab (TU Delft, Netherlands) in the framework of the SHAPE project – December 21, 2018
SHAPE Article "Topological Model for predicting the Adsorption Energies of Polycyclic Aromatic Hydrocarbons on Late-Transition Metal Surfaces" is part of the Emerging Investigators special issue 2019 of Reaction Chemistry & Engineering, which is dedicated to showcasing advances in the field of reaction engineering from outstanding early-career research leaders
SHAPE Ph. D. student Riccardo Uglietti has been awarded the "prof. ing. Giuseppe Pastonesi Award" from Politecnico di Milano for his master thesis "A Eulerian-Lagrangian framework for the reactive CFD simulation of fluidized bed reactors", October 16, 2018
SHAPE Article "First-principles theoretical assessment of catalysis by confinement: NO-O2 reactions within voids of molecular dimensions in siliceous crystalline frameworks" has been included in the Themed collection of Physical Chemistry Chemical Physics "2018 PCCP HOT Articles".
SHAPE Article "Prediction of morphological changes of catalyst materials under reaction conditions by combined ab initio thermodynamics and microkinetic modelling" has been included in the Themed collection of Catalysis Science and Technology "2018 Catalysis Science & Technology HOT Articles".
SHAPE Ph. D. student Raffaele Cheula has been awarded a scholarship from the Foundation BLANCEFLOR Boncompagni Ludovisi, née Bildt to partially support his research visit at the Mpourmpakis Lab (University of Pittsburgh, US) in the framework of the SHAPE project – April 23, 2018
L'Eco di Bergamo – November 17th, 2017
L'Eco di Bergamo On line – November 14th, 2017
Prof. Matteo Maestri has been selected as one of Italy's best under-40 researchers working both in Italy and abroad, CARTADITALIA (n.3 – 2017) – Istituto Italiano di Cultura, Brussels
Il Sole 24 Ore – March 27th, 2017
Platinum "Aziende&Protagonisti", Ricerca&Innovazione – July 2016 – (article on SHAPE)
L'Eco di Bergamo – November 15th, 2015
L'Eco di Bergamo On line – November 11th, 2015